Home
Headlines & Highlights
Dietrich School Alumnus Receives Creative Achievement Award
Dietrich School alumnus Cameron Barnett (A&S '16G), who teaches language arts and world history to elementary students at Pitt's Falk Laboratory School, is the recipient of this year's $15,000 Carol R. Brown Creative Achievement Award for Emerging Artist.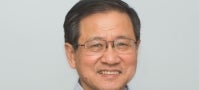 Dietrich School Distinguished Professor Elected to AAAS
Tao Han, Distinguished Professor of High Energy Physics in the Dietrich School's Department of Physics and Astronomy, has been elected to the rank AAAS Fellow by the Council of the American Association for the Advancement of Science. Han is being honored for "distinguished contributions to our understanding of Physics Beyond the Standard Model, particularly with regard to its study at high energy particle accelerators." Han will be recognized during a formal presentation in February 2020 during the AAAS Fellows Forum, part of the Association's annual meeting.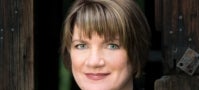 Dietrich School Professor Writes NYT Essay on Mister Rogers
Jeanne Marie Laskas, Distinguished Professor of English in the Dietrich School and founding director of Pitt's Center for Creativity, published an essay in The New York Times Magazine about her friendship with Fred Rogers. Laskas first met Rogers after finishing graduate school and remained friends with him until his death in 2003.