Home
Headlines & Highlights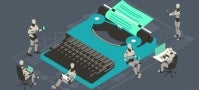 Dietrich School Science Revealed Event, April 19, Tackles ChatGPT
A few months ago, a seemingly revolutionary technological milestone occurred when ChatGPT was released online. There has been much debate about how this program and others like it may pose a threat or an opportunity for our education system. Our session will present the research-informed ideas of several Pitt experts on the broader topics of how this technology may affect the way we think, write and speak, and the associated impacts on society. Use the link to RSVP.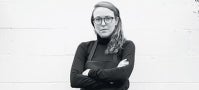 Dietrich School Alum is James Beard Nominee
Kate Lasky (A&S '11), co-owner and co-chef of Pittsburgh's Apteka restaurant, is a nominee for Best Chef: Mid-Atlantic by the James Beard Foundation. Apteka was named the Best New Restaurant of 2016 by Pittsburgh Magazine, and Kate and her partner Tomasz Skowronski were named Rising Star Chefs by Pittsburgh Magazine and Star Chefs.