Home
Headlines & Highlights
Dietrich School Professor Receives NEH Grant
The National Endowment for the Humanities' Office of Digital Humanities has awarded an Institutes for Advanced Topics in the Digital Humanities grant to David J. Birnbaum, professor and chair of the Dietrich School's Department of Slavic Languages and Literatures.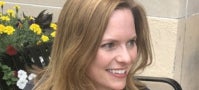 Dietrich School Professor Receives Cranefield Award
Anne Carlson, an assistant professor in the Dietrich School's Department of Biological Sciences, is the recipient of the Journal of General Physiology's Paul Cranefield Award. The award recognizes a publication of exceptional quality by a junior investigator.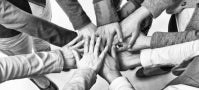 Dietrich School Seeks Senior Advisor to the Dean for Diversity, Equity and Inclusion
The Dietrich School is seeking to appoint a Senior Advisor to the Dean. The Senior Advisor will work collaboratively with the Dean, the School's Faculty and Staff Diversity Committees, and the School's Diversity Task Force to guide efforts to plan, implement, and assess strategies to advance the DEI goals that are of central importance to the School's educational and scholarly excellence.