Home
Headlines & Highlights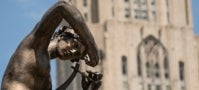 Dietrich School Physicists Investigate Light Vortices in New Paper
Plasmonic vortices, which may have a role in formation of the structure of the universe, are the subject of an invited perspective published January 6 by Dietrich School physicists in the journal ACS Photonics. Led by Atreyie Ghosh, a graduate student in Professor Hrvoje Petek's Laboratory of Ultrafast Dynamics, the paper looks at the current state of research and suggests a way to move forward and enhance the field's understanding of fundamental physics of light.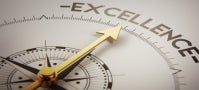 Eight Dietrich School Students Named Humanities Center Fellows
Eight Dietrich School students were named Humanities Center undergraduate research fellows. The class of 2023-24 includes scholars in majors from classics to neuroscience. The Humanities Center fellowship consists of a spring seminar, when students will develop a research project; a summer research experience funded by a $5,000 stipend; and a second fall seminar, in which fellows craft their research outcome. Each fellow is also connected to a mentor with experience in their field of inquiry.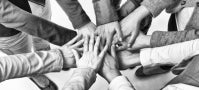 A Message from the Vice Provost for Student Affairs
The past few weeks have weighed heavily on the hearts and minds of many of us, particularly those in our API, Black, and other marginalized communities. Our social media and news feeds, inboxes, mobile devices, and televisions have been inundated with breaking news full of commentary and images of human violence. As of today, there have been more mass shootings in America so far this year than in any previous year.