Home
Headlines & Highlights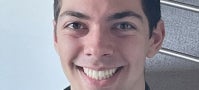 Dietrich School Undergraduate Wins Goldwater Scholarship
Dietrich School undergraduate Mark Farino is one of two University of Pittsburgh students who have been named recipients of the 2021 Barry M. Goldwater Scholarships, which support outstanding students who are pursuing careers in the fields of engineering, mathematics and the natural sciences. Farino, who is majoring in physics and mathematics and minoring in French, plans to continue with graduate study in physics and aspires to academic career in teaching and researching particle physics.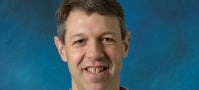 Mathematics Department Chair Elected to 2021 Class of SIAM Fellows
Jonathan Rubin, professor and chair of the Dietrich School's Department of Mathematics, was recently elected to the Class of 2021 Fellows of the Society for Industrial and Applied Mathematics. Rubin, one of 28 new fellows, was recognized for his contributions to mathematical neuroscience, mathematical biology, and dynamical systems theory.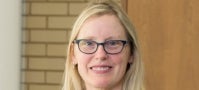 Associate Dean and Chemistry Professor Recognized by ACS
Kay Brummond, associate dean for faculty in the Kenneth P. Dietrich School of Arts and Sciences, and professor in the school's Department of Chemistry, is the recipient of the 2021 American Chemical Society Award for Encouraging Women into Careers in the Chemical Sciences. In particular, ACS recognized Brummond, "for serving as a pathfinder, an agent of change, and mentor to women at all stages of their careers in the chemical sciences."