Home
Headlines & Highlights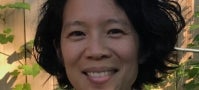 Dietrich School Faculty Member Selected as Finalist for Gordon Bell Special Prize in HPC-based COVID-19 Research
To better understand the coronavirus's journey from one person to another, a team of 50 scientists has for the first time created an atomic simulation of the coronavirus nestled in a tiny airborne drop of water. This research was enabled by a software package developed by Dietrich School faculty member Lillian Chong, an associate professor in the Department of Chemistry. Chong and her graduate student Anthony Bogetti were part of this work, and this effort has been selected as a Finalist for the 2021 Gordon Bell Special Prize in HPC-based COVID-19 research.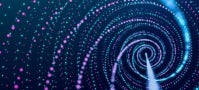 Dietrich School Science Revealed Public Lecture Series Presents, "Nothingness: So much to talk about!" December 2
Words like "nothingness" and "empty space" may seem like simple concepts, referring to the complete absence of content. But in practice, these concepts have been topics of ongoing debate with important implications for our understanding of the universe. This panel discussion and Q&A at this event, involving several leading Pitt experts as well as our distinguished visitor James Owen Weatherall (author of the popular book Void: The Strange Physics of Nothing), will reveal in publicly accessible terms some of the complications and interesting ideas that arise when we try to get a grip on…nothing. What is (or is not) really out there? What are its properties? What shape does it take? Join us to find out a lot about nothing!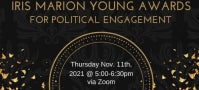 Three Dietrich School Awardees to be Recognized at Annual Iris Marion Young Ceremony
Congratulations to this year's Iris Marion Young Awardees, including staffer Laura Nelson from the Dietrich School's Office of Undergraduate Research, Scholarship, and Creative Activity (OUR), assistant professor Sarah Hainer from our Department of Biological Sciences, and Aparna Ramani, an undergraduate healthcare activist pursuing her bachelor's degree with majors in Natural Sciences and Sociology as well as an MPH in Health Policy and Management in the Accelerated Bachelor's/Master's degree program in the Graduate School of Public Health.