Home
Headlines & Highlights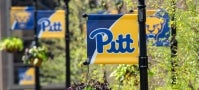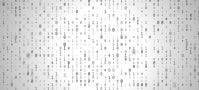 Dietrich School, SCI Partner on Joint Data Science Major
This fall, current and incoming Pitt students can begin pursuing a joint Data Science major between the Dietrich School and the School of Computing and Information. Sixty-one credits in courses across several departments will prepare students to enter the burgeoning field of data science with the necessary competencies drawn from statistics, mathematics, and computer and information science.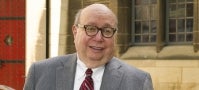 Dietrich School Alumnus Donates Rare Book Collection to ULS
Actor, bibliophile, philanthropist and two-time Dietrich School alumnus Richard E. Rauh (A&S '62, '64G) has donated his extraordinary collection of rare books and manuscripts valued at more than $1.4 million to the University of Pittsburgh Library System (ULS).