Home
Headlines & Highlights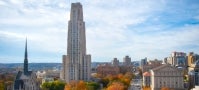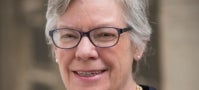 Dean Blee Serving on Steering Committee for, Participating in Eradicate Hate Summit
The first Eradicate Hate Global Summit, scheduled for October 18 - 20, will have a strong Pitt presence, including its co-chair, chancellor emeritus Mark Nordenberg, along with some big-name speakers, like former President George W. Bush. The event's steering committee also includes Dietrich School and CGS Dean, Kathleen Blee, who serves as co-director of the Pitt-Carnegie Mellon joint Collaboratory Against Hate.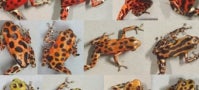 Dietrich School Biological Sciences Professor Heads Up Institute to Study Nature's Resilience
Corinne Richards-Zawacki, professor in the Department of Biological Sciences and Director of Pitt's Pymatuning Laboratory of Ecology, is heading up a new institute that will focus on how nature bounces back after being disturbed by human activity. RIBBiTR (Resilience Institute Bridging Biological Training and Research) is backed by a $12.5 million National Science Foundation grant.