Home
Headlines & Highlights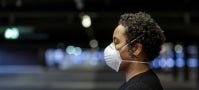 Dietrich School Science Revealed June 2 Event Explores Inequities in Health Care
Two Dietrich School faculty members will discuss how our physical and psychological well-being can compromise our immune systems, make us more susceptible to viruses — and make vaccines less effective — during the next Science Revealed presentation. Science Revealed — an online series of free public conversations from the Dietrich School— continues with faculty members Anna Marsland from the Department of Psychology and Abimbola Fapohunda from the Department of Africana Studies offering "Perspectives on Health: (In)Equity Across Communities" from noon to 1 p.m. June 2.
Help Make Pitt More Accessible for Everyone
The U.S. Center for Disease Control and Prevention reports that one in four adults in America has a disability, which could include low vision, mobility difficulties, cognitive or age-related issues and hearing loss, among many others. But accessibility isn't just for addressing disabilities: Features such as curb cuts in sidewalks help people pushing strollers or carts, and alt-text can help anyone understand an image if it isn't displaying properly.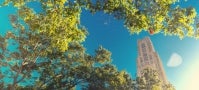 May 20 is Global Accessibility Awareness Day
Thursday, May 20 is the 10th anniversary of Global Accessibility Awareness Day (GAAD). Web sites and web applications are crucial to our academic, administrative, and research work, and the University of Pittsburgh is committed to ensuring equal access by making its web sites and all other electronic and information technology accessible to all users.