Home
Headlines & Highlights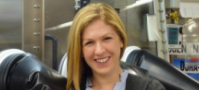 Dietrich School Chemistry Professor to Deliver Kavli Foundation Lecture
Jill Millstone, an associate professor in the Dietrich School's Department of Chemistry, has been selected to deliver The Kavli Foundation Emerging Leader in Chemistry Lecture during the American Chemical Society National Meeting in August. The Kavli Foundation Lecture Series promotes groundbreaking discovery and public understanding of the world's mounting challenges and how chemistry can provide solutions.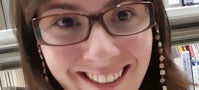 Dietrich School Doctoral Candidate Among Winners of AHA Summer Blog Contest
Aura S. Jirau, a PhD candidate in the Dietrich School's Department of History, is among the winners of the American Historical Association (AHA) 2018 Summer Blog Contest. The Contest is designed to highlight the voices of graduate students and to emphasize the importance of communicating the work of historians, broadly defined, to a variety of audiences and in a variety of media.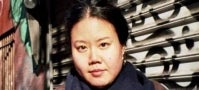 Dietrich School Alumna Selected as 2018-19 AAWW Margins Fellow
Dietrich School alumna Jen Lue (A&S '11), has been selected as one of four 2018-19 Margins Fellows by the Asian American Writers' Workshop. The Margins Fellowship is an opportunity for emerging Asian American creative writers to build a home for their writing on the Asian American Writers' Workshop's online magazine The Margins, receive guidance and support for their careers, and build community with fellow writers at AAWW.