Home
Headlines & Highlights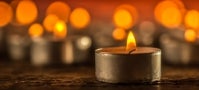 Pitt Cares: Stronger Than Hate
The Pitt community honors the lives lost one year ago in the Tree of Life Synagogue shootings and stands in solidarity with our Jewish classmates, colleagues, teachers, neighbors, family members and friends.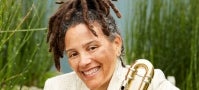 Dietrich School Jazz Studies Director Honored by Jazz Institute of Chicago
Dietrich School Professor Nicole Mitchell Gantt, William S. Dietrich II Endowed Chair in Jazz Studies, Director of Jazz Studies, and Director of the Creative Arts Ensemble, has been named the 2019 Women in the Arts Jazz Visionary Awardee by the Jazz Institute of Chicago. The award will be presented at the end of October during the Institute's 50th anniversary gala.