Home
Headlines & Highlights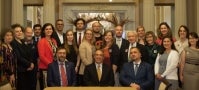 Slovak Studies Program Hosts Delegation from Slovakia
On June 1, a delegation of visitors from Slovakia, headed by Radovan Javorcik, Slovak Ambassador to the US, and Michal Fedák, State Secretary, Slovak Ministry of Education, visited Pitt to learn more about the Dietrich School's Slovak Studies Program, the only program of its kind in the United States.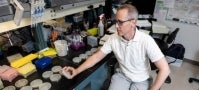 Dietrich School Faculty Member Debunks Nature Paper
Craig Kaplan, an associate professor in the Dietrich School's Department of Biological Sciences, worked with colleagues--via Twitter--to debunk a controversial paper published in high-profile journal Nature.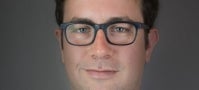 Dietrich School Faculty Member Wins NEH Summer Stipend
Patrick McKelvey, assistant professor of theatre arts in the Dietrich School, received a summer stipend from the National Endowment for the Humanities (NEH). The award will support his research for two consecutive months. The summer project will lead to a book about the history of social services for disabled actors in the United States since the late nineteenth century, with particular focus on The Actors' Fund of America and allied organizations.