Home
Headlines & Highlights
Dietrich School Professor Recipient of 2019 McCarthy Award
Suzanne Staggenborg, professor and chair of the Dietrich School's Department of Sociology, is the recipient of the 2019 John D. McCarthy Award for Lifetime Achievement in the Scholarship of Social Movements and Collective Behavior. This award, given by the University of Notre Dame Center for the Study of Social Movements, will be presented during a ceremony in May 2019.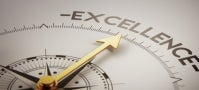 Three Dietrich School Faculty Members Named Bellet Teaching Excellence Award Recipients
Three faculty members of the Dietrich School have been selected for the 2019 Tina and David Bellet Teaching Excellence Award, honoring faculty who use "innovative teaching" methods in undergraduate studies. Julie Beaulieu, a lecturer in the Gender, Sexuality, and Women's Studies program; Geoffrey Glover, a lecturer II in the Department of English; and Jeffrey Wheeler, a lecturer II in the Department of Mathematics are this year's awardees.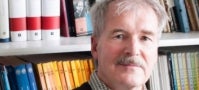 Dietrich School Faculty Member Named Co-Winner of 2019 Finneran Award
Daniel Balderston, Mellon Professor of Modern Languages in the Dietrich School's Department of Hispanic Languages and Literatures, has been named co-winner of the 2019 Richard Finneran Award for his book, How Borges Wrote. The award is given by the Society for Textual Scholarship to recognize the best edition or book about editorial theory and/or practice published in the English language.