Home
Headlines & Highlights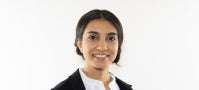 Dietrich School Alumna Named University's First Schwarzman Scholar
Sangya Gyawali (A&S '16), a lead analyst at BNY Mellon, has been named a 2020 Schwarzman scholar. Inspired by the Rhodes scholarship, the prestigious international graduate fellowship supports up to 200 scholars annually pursuing master's degrees at the Schwarzman College at Tsinghua University in Beijing, China's leading science and technology university. Gyawali is the first Schwarzman scholar to come from the University of Pittsburgh.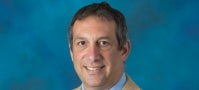 Three Dietrich School Professors Named AAAS Fellows
The American Association for the Advancement of Science (AAAS) has appointed three Dietrich School professors as members of its 2018 lifetime fellowship cohort. AAAS will recognize James Woodward, a Distinguished Professor in the Department of History and Philosophy of Science; Jeremy Levy, a Distinguished Professor of Condensed Matter Physics in the Department of Physics and Astronomy; and Adam K. Leibovich, Associate Dean for Faculty Recruitment and Research Development in the Dietrich School and professor in the Department of Physics and Astronomy, during its annual meeting on February 16.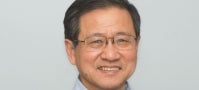 Dietrich School Distinguished Professor Named to APS Chair Line
Tao Han, Distinguished Professor of High Energy Physics in the Dietrich School's Department of Physics and Astronomy, has been elected to the American Physical Society (APS) Division of Particles and Fields (DPF) Chair line, starting as the APS DPF Vice Chair in 2019, Chair-Elect in 2020, DPF Chair in 2021, and then Past-Chair in 2022, for a total of four years' service.