Home
Headlines & Highlights
Dietrich School Receives NEH Grant to Rethink Humanities Doctoral Education
The National Endowment for the Humanities (NEH) has awarded a nearly $25,000 grant to Associate Dean for Graduate Studies and Research, Holger Hoock, the J. Carroll Amundson Professor of British History, to support his project, "Humanities Careers: Re-Imagining Doctoral Education in the Humanities." The grant will be matched by funding from the Dietrich School.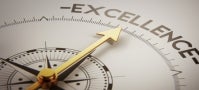 Dietrich School Students, Alumnae Among NSF Fellowship Honorees
Dietrich School graduate students Brett Baribault Bankson, Stefanie Lee Sequeira, and Alaina Nicole McDonnell, and alumnae Julianne Griffith and Aleza Wallace were awarded the 2018 National Science Foundation Graduate Research Fellowship. In addition, graduate students Amy Ryan, Kathryn Mae Rothenhoefer, Andrea Marie Fetters, Mariah Denhart, Timothy Stephen Coleman, Hope Elizabeth Anne Brooks, and Mary Elizabeth Rouse Braza, and alumnae Sarah Elise Post, Hannah Katherine Dollish, and Krista Bullard received Honorable Mentions.