At the Dietrich School and CGS, cutting-edge research fuels instructional innovation through a world-class faculty who align teaching with scholarship.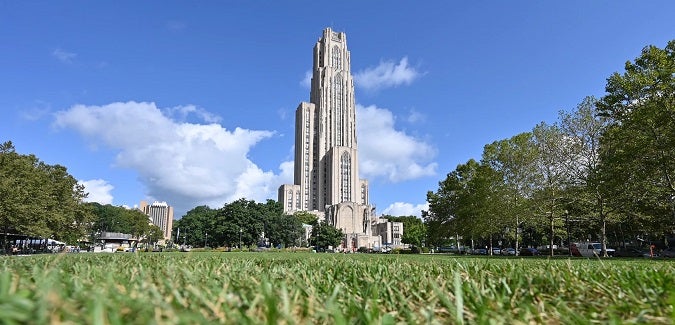 Who We Are
We leverage interdisciplinary collaboration, research, institutional partnerships, and outreach opportunities to enhance a liberal arts education and provide a small school feel within a leading research university.
We offer an innovative and collaborative liberal arts environment in which students, faculty, and staff from all backgrounds are safe to take intellectual risks in pursuit of knowledge and growth.

Leadership Priorities
Respect
We strive to provide an environment in which all Dietrich School and CGS students, faculty, and staff are treated with kindness, empathy, and respect. As leaders, we strive to ensure this is felt and experienced across the Dietrich School and CGS.
Inclusion
Everyone belongs. It is essential that we recruit and retain students, faculty, and staff from a variety of backgrounds. Diversity of experience and diversity in perspectives are foundational to our continued excellence in academics and research.
Innovation
Nothing is off the table at the Dietrich School and CGS. We welcome and encourage faculty, staff, and students to try new things and we provide the time and support for them to do so as much as possible. Our programs and research must be future-oriented, and constant innovation is critical.
Communication
We are approachable and responsive. We make ourselves visible and accessible, reflecting our willingness to communicate with students, faculty, staff, and one another about anything—even the "hard stuff."
Integrity
We act in the best interest of students, faculty, and staff, and strive to ensure everyone at the Dietrich School and CGS does the same. Whenever possible, we are transparent about how and why decisions are made.
Collaboration
We cultivate a culture of healthy collaboration, in which people support one another and work together to accomplish shared goals. This spirit of collaboration is also felt in the partnerships we pursue within and outside of the University.