Home
Headlines & Highlights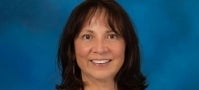 Dietrich School Faculty Member and Assistant Dean Joins AGU LANDIng Co-hort
Rosemary Capo, associate professor in the Dietrich School's Department of Geology and Environmental Sciences and Assistant Dean of Graduate Studies, has joined the second-ever cohort of the American Geophysical Union's (AGU) Leadership Academy and Network for Diversity and Inclusion in the Geosciences (LANDInG) Academy.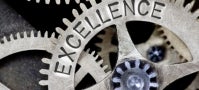 Applications Invited for Provost's Diversity in the Curriculum Awards
The Provost's Award for Diversity in the Curriculum recognizes faculty who have taught a modified course or revised curricula to strengthen diversity and inclusion, resulting in changes of impact. Any full-time or part-time Pitt faculty member at the University may apply for this award. An information session will be held from noon to 1 p.m. on Thursday, September 21. The session will include an overview of the goals of the award, eligibility, application process, and selection procedures. Attendees can participate in a Q&A session at the end of the information session. A recording of the information session will be available.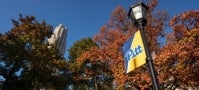 Dietrich School Faculty Member Receives NEH Grant
Alison Langmead, director of the Visual Media Workshop in the Dietrich School's Department of History of Art and Architecture, received a $66,329 NEH grant for her project Teaching Art History with AI, which will convene college and university educators and develop open education resources on the topic.