Home
Headlines & Highlights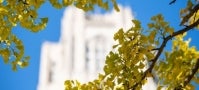 Dietrich School Biologists Are Making Fieldwork More Equitable
Doing research outside of the lab is important to career advancement in scientific fields like ecology, geology and paleontology, but it comes with a host of unique challenges. That's why a team from the Dietrich School's Department of Biological Sciences developed a guide for making fieldwork safer and more equitable, especially for researchers from marginalized groups.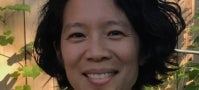 Dietrich School Chemist Featured in Pittwire
Lillian Chong, a professor in the Dietrich School's Department of Chemistry, creates simulations that mimic biological processes too small and too fast to be observed by even the most sophisticated microscope. The result is videos that show what's happening with every atom of a protein cell, down to the quadrillionth — a million billionth — of a second. Using this technology, Chong helped crack the mystery of how the coronavirus's spike protein opens in order to attach to human cells.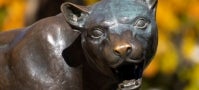 Dietrich School Undergraduates Among Inaugural Voyager Scholars
Four juniors from the Kenneth P. Dietrich School of Arts and Sciences are among the first recipients of the Voyager Scholarship. The initiative, created by the Obama Foundation and supported by Airbnb co-founder Brian Chesky, gives students who want to pursue a career in public service up to $50,000 in financial aid as they finish college and a $10,000 stipend for a "summer voyage" to gain exposure to new communities and experience in their field. The University of Pittsburgh tied with Howard University for the fourth-highest number of Voyager Scholarship recipients of any institution of higher learning in the country, and the most of any school in Pennsylvania.