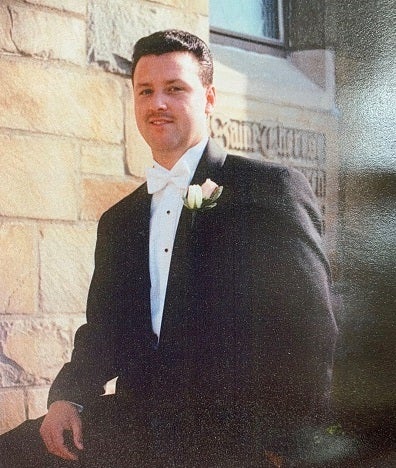 Orosz Award for Excellence in Emerging Leadership
Emerging Staff Members Sought for Nominations
The Dietrich School of Arts and Sciences and the College of General Studes established the Orosz Award to honor Michael Orosz, a staff member in the Biological Sciences Department who passed away unexpectedly in 2003. Mike's family generously donated funds to establish an endowment in his name to recognize staff excellence in performing their jobs.
The award recognizes staff members in the early stages of their careers who have exhibited excellence in their performance and displayed leadership qualities among their peers. To be nominated, staff must have worked at the University of Pittsburgh for less than 5 years and specifically in the Dietrich School of Arts and Sciences/College of General Studies for at least one full year but not more than five years.
Faculty and staff members are encouraged to nominate a staff member for this award.
The award carries a $500 prize for the recipient. Nominations will be reviewed and awards determined by a diverse committee of staff within the Dietrich School and CGS. Prior awardees will be asked to serve on the selection committee and are not eligible for subsequent years.
Nomination Details
Please check back for information about the the 2024 Orosz Award nomination process.  Nominations may come from any faculty or staff member within the Dietrich School and CGS. Multiple letters may accompany one nominee. Letters should be sent to Maureen Lazar, Director of Workforce Effectiveness at lazarm@pitt.edu. Please reach out to Maureen via email or Teams with any questions about a staff member's eligibility.
Nominations should include the following information:
Nominee's name
Department/Division/Unit
Individual's name making the nomination
A short description, maximum 1 page, including specific examples, of the nominee's commitment to excellent performance in their position and their role as a leader among peers.

In this instance, "leadership" is not limited to supervisory leadership. There are many ways that individuals may serve as leaders among their peers, and the committee will consider a variety of forms that leadership including mentoring, offering assistance to peers and coworkers in service to the School, and fostering cultures of excellence in performance, diversity, effectiveness and other aspects related to the goals and aspirations outlined in the University's Plan for Pitt.
Previous Orosz Award Winners
Francesca Sirianni  – Graduate Studies
Blessy Bellamy – Psychology
Frank Hammond – Music
Steven Hernandez - CGS – Office of Veteran's Services
Abby Primack - Biological Sciences
David Roudabush- CGS- Office of Veteran's Services
John Willard - A&S Dean's Office, Payroll Team
Sarah Baumann - English
Kayla Banner - BRIDGES/OUR
Jasmine Dixson - Mathematics/Statistics
Dina Condeluci - Biological Sciences