Resourceful and enthusiastic, Dietrich School undergraduate Christina Hansen breathes new life into works of art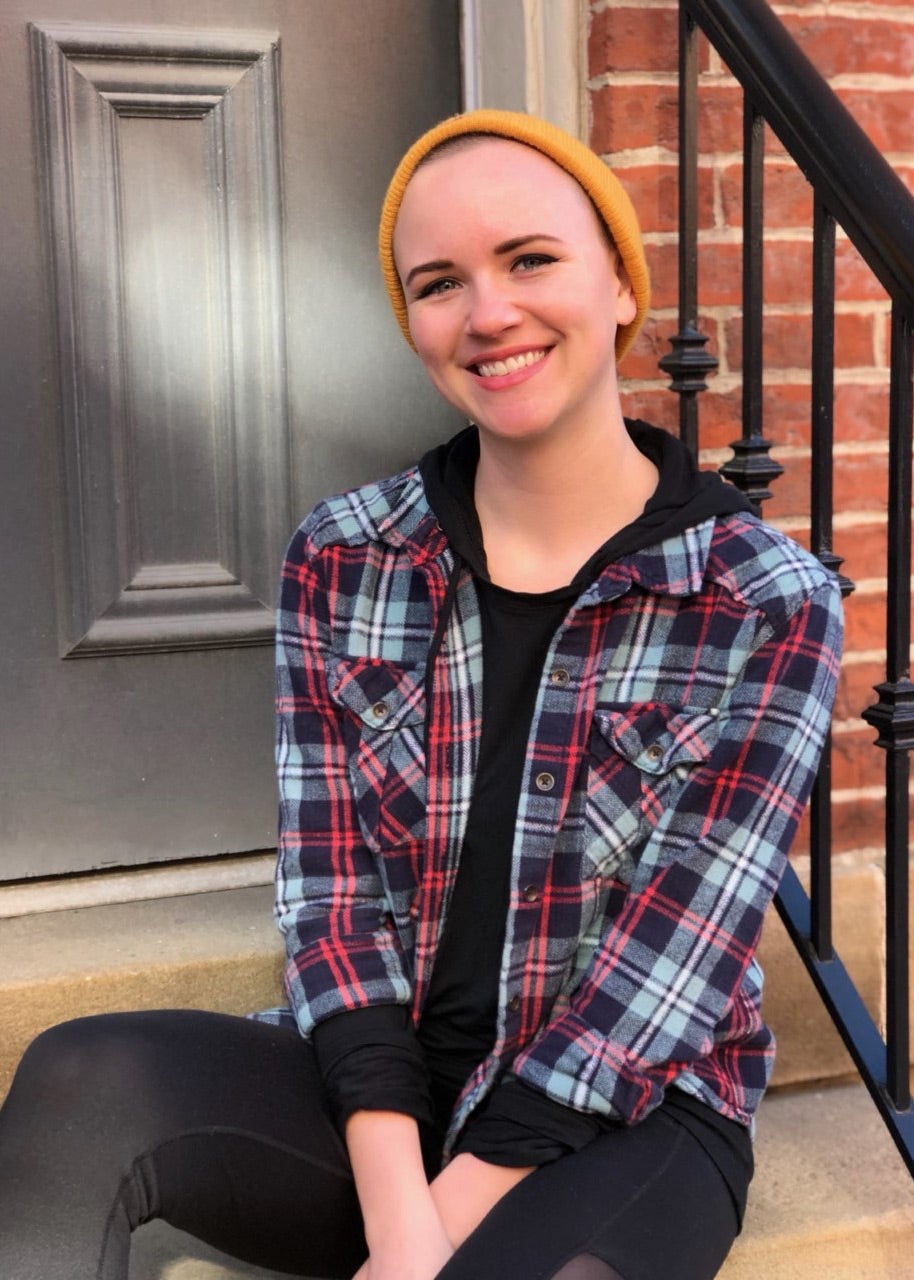 Art restoration is complex. To bring new life into aging works, artists must apply careful research, a working understanding of chemistry, a mastery of specialized tools and, of course, exemplary artistic talent. Christina Hansen has spent the past decade developing her skills as an art restorer.
Hansen's journey began at community college, where she was at first hesitant to commit to a career in art.
"I had been very resistant to an art major for a long time," says Hansen, but her passion for art ultimately overcame her reservations.
"I can't deny myself what has always been natural and comfortable to me," she explains. "It feels right, so it must be right."
After completing her Associates Degree in 2011, Hansen uprooted herself from Florida to move to Pittsburgh, where she planned to work for a while before returning to school. Once here, she responded to a job posting on Craigslist, which led to a position at a commercial restoration company doing art restoration.
"I always joke that I was really unqualified for that job; that I just kept showing up until they asked me to leave," laughs Hansen. "A lot of my experience with ceramics and 3-dimensional design gave me the ability to keep up with what needed to be done in that setting."
This new position would expose her to many different types of artwork, but after three years of working for the restoration group, the company closed. This, as Hansen explains, "presented this perfect opportunity for me to say, 'Okay, now I have this opening to go and do what I came here to do.'"
Working alongside conservators was an educational experience for Hansen, but it also made her realize how much more she could learn. Now, as a Dietrich School undergraduate studying history of art and architecture and studio arts, Hansen eagerly dives into research projects and courses that expand her skillset. Hansen's hard-working attitude and willingness to take on new challenges has supported her thriving academic career.
"I've been working and taking classes with such brilliant mentors," she says. "The most important thing that has happened to me has been getting experience in research—learning how to research and learning how to ask better questions—because that process was always very mysterious to me."
Hansen particularly enjoys research.
"I was first awarded a Summer Undergraduate Research Award," she says. "I was trying to guide my research question to apply the very little that I knew about digital fabrication applications to what I did know, which was something in conservation. I decided to work with frame restoration."
Initially thinking that frame restoration would be a relatively straightforward challenge, Hansen soon learned that even simple-seeming shapes can be complex to restore digitally.
 "It ended up being so incredibly hard," she remembers, "and the technology that conservators are currently using is so far beyond what I thought I was going to be doing." She said to herself: "I need to take a step back. I need to understand coding, I need to understand photogrammetry, I need to understand 3D printing"
Determined to overcome these barriers, Hansen soon enrolled in courses that would fill the gaps in her knowledge.
"I chose classes the following semester that were going to help me do better," she says. "I took digital imaging and learned coding in that class, and I've been working much more fluidly with those materials and techniques."
Hansen was awarded a Curiosity Grant this past summer, which she used to attend the annual conference for the American Institute for Conservation for the second year in a row.
"I've been using that to see what the current research is, and to find out exactly what the questions are in the professional realm. Even if it's stuff that I can't understand, at least I can hear it," she explains. "[Conservation] is a science. I love that, because it's a scientific conversation, but on an artistic level."
In addition to her conference attendance, Hansen used the Curiosity Grant to visit Georgetown University to perform archival research on American sculptor Frederick Shrady, an experience that she presented in an October 2019 gallery show entitled "DearesT Shradeyyss...". Between her research experiences and her coursework, Hansen has worked hard to take advantage of the opportunities presented to her at Pitt.
"Everything about Pitt has been what I wanted out of an undergraduate experience," says Hansen. "The opportunities that have been presented to me have been amazing, and the people that I have been able to work with have been so encouraging—I don't know what I would do if I didn't have that kind of support. I'm trying to be proactive about utilizing the things that are available to me as a student as much as possible before I graduate. I could never do everything, unfortunately, but I'm trying, trying!"
Looking to the future, Hansen is beginning to consider what she will take on next. Following graduation, Hansen anticipates going "wherever the wind blows" her. "I like a lot of things," she says, "so whatever opportunities present themselves, I am hard pressed to give a no because I want to do everything!"