Bettye J. and Ralph E. Bailey Dean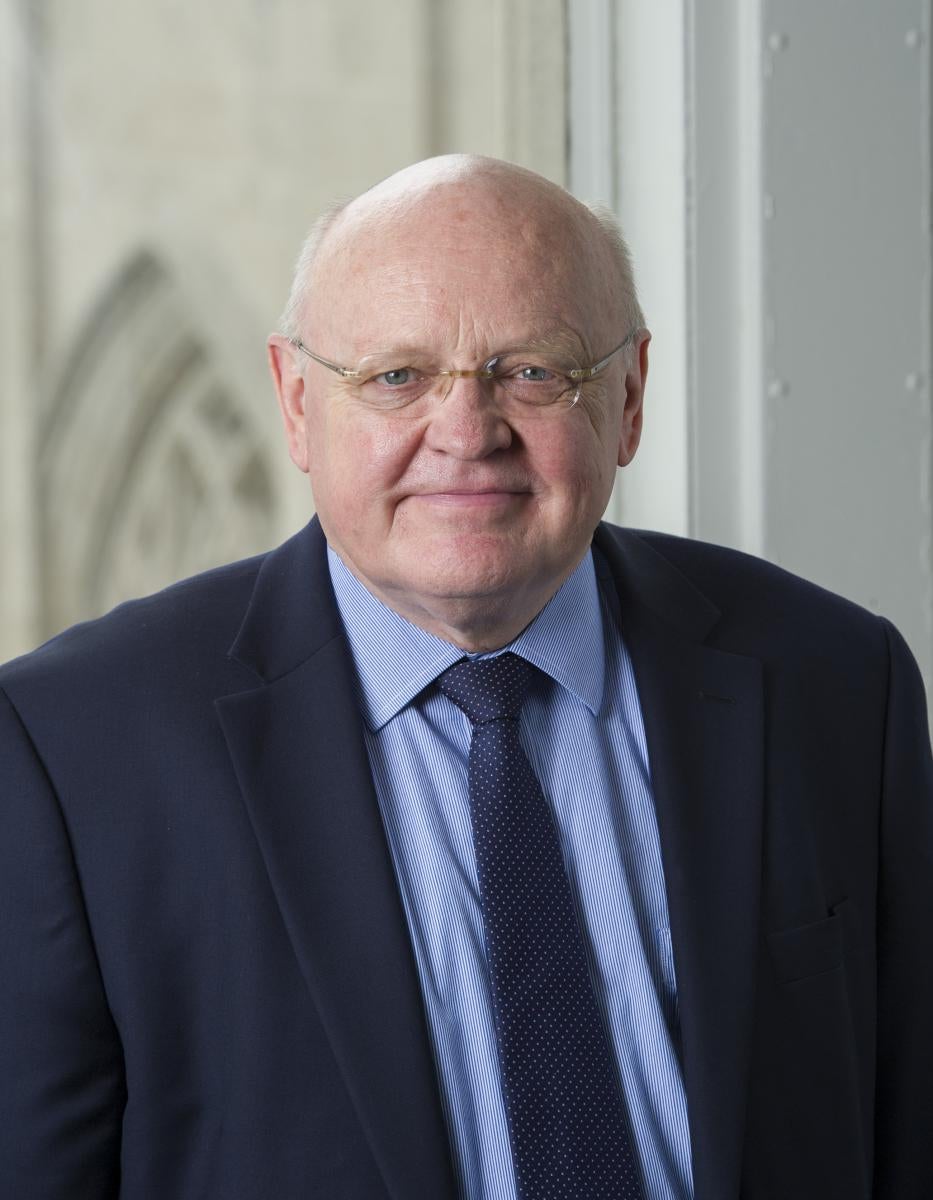 Under N. John Cooper's leadership, the Kenneth P. Dietrich School of Arts and Sciences has strengthened its position as the liberal arts heart of a major public research university. He has emphasized recruitment and development of a strong and diverse faculty who build on University of Pittsburgh research strengths and advance excellence in disciplinary and interdisciplinary scholarship. Recent faculty achievements include the growth of external sponsorship of research programs by 12.6 percent over the past five years and growth of a graduate program that educates the next generation of faculty and disciplinary leaders. The central goal of a review of the undergraduate curriculum that he led was translation of this faculty expertise into a superb, highly selective undergraduate program.
Cooper has also built a development team that has increased annual voluntary support of the academic goals of the school. During Cooper's tenure, the Dietrich School of Arts and Sciences has received gifts that have established nearly 250 endowed funds, including seven chairs, 14 fellowships, 98 scholarships and student resource funds, and 29 awards. In the fall of 2007, Arts and Sciences celebrated a gift of $3 million from Bettye J. and Ralph E. Bailey to establish the Bettye J. and Ralph E. Bailey Deanship.  At the close of the University's $2 billion capital campaign on June 30, 2013, the Dietrich School celebrated surpassing its $150 million goal by raising $242 million. The campaign, whose initial $500 million goal was doubled by Pitt's Board of Trustees to $1 billion in 2002, was doubled again in June 2006 to $2 billion. The campaign is the largest in western Pennsylvania history.
Cooper was born in Lurgan, Northern Ireland, in 1950. He was an undergraduate student at Balliol College, Oxford, 1969-73 as an exhibitioner and scholar. Cooper stayed in Oxford as a graduate student until he completed his doctoral dissertation in organometallic chemistry in 1976.
He came to the United States to accept a postdoctoral research fellowship at Harvard, working with Nobel Laureate Professor E.J. Corey. In 1978, he joined the faculty at Harvard as an assistant professor. He was promoted to the rank of associate professor in 1982 and appointed the first Loeb Associate Professor of Natural Sciences at Harvard in 1984. In 1986, he became professor of chemistry at the University of Pittsburgh and was chair of the department from 1989 to 1994. In 1998, he became dean of the Dietrich School of Arts and Sciences.
His honors include appointment as a fellow of the Alfred P. Sloan Foundation in 1982 and recipient of the 1984 Corday Morgan Medal of the Royal Society of Chemistry. He was elected an honorary member of Phi Beta Kappa, XI of Pennsylvania, in 2000 and has served on the board of the Children's Institute in Pittsburgh since 2000.
Cooper has published nearly 100 scientific articles and just supervised the 26th doctoral dissertation of his career. His research programs have received more than $2.7 million in support from federal agencies.