Associate Dean for Graduate Studies and Research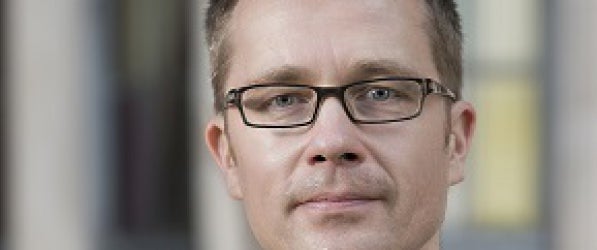 As Associate Dean for Graduate Studies and Research in the Kenneth P. Dietrich School of Arts and Sciences, Holger Hoock builds on the University of Pittsburgh's tradition of promoting the highest quality graduate education to prepare disciplinary and interdisciplinary leaders for tomorrow's academy and society. 
Furthering the university's mission of delivering excellent education, creating impact through pioneering research, fostering diversity and inclusion, building community strength, and extending our global research, Hoock provides oversight of PhD, MS, MA, and MFA programs and degrees in 30 departments and in interdisciplinary programs across the natural sciences, social sciences, and humanities, including joint programs with the School of Medicine and Carnegie Mellon University. He offers leadership on graduate recruitment, curricula, enrollments, and funding through the Dietrich School Graduate Council and by working closely with Chairs and Program Directors. Dean Hoock directs a team composed of the Assistant Dean and other professionals who provide the academic services traditionally expected of the Office of the Associate Dean for Graduate Studies.
As Associate Dean for Research, Hoock leads faculty development in grant writing and preparing funding proposals for grants, contracts, and philanthropic gifts; oversees support for faculty research, scholarship, and creative activity across the Humanities and Social Sciences; and represents the School on University Research Council, Data Governance Committee, and IRB Review Committee.
Hoock (b. 1972) studied History, Political Science, and Law at the Universities of Freiburg and Cambridge and earned his doctorate in Modern History from the University of Oxford in 2001. Following a British Academy Postdoctoral Fellowship at the University of Cambridge, Hoock served as Assistant and tenured Associate Professor of History at the University of Liverpool. Designated a Vice-Chancellor's Future Research Leader at Liverpool, he also founded the Eighteenth-Century Worlds Research Centre for the interdisciplinary study of the global eighteenth century. In 2010, Hoock moved to the J. Carroll Amundson Chair in British History at the University of Pittsburgh, at the rank of full professor with tenure. He has an affiliated appointment in the Department of the History of Art and Architecture. From 2011 to 2017 he convened the interdisciplinary initiative, Eighteenth-Century Studies at Pitt.
A prolific scholar, Hoock has published three monographs: Scars of Independence: America's Violent Birth (New York, 2017); Empires of the Imagination: Politics, War, and the Arts in the British World, 1750–1850 (London, 2010); The King's Artists: The Royal Academy of Arts: The Royal Academy of Arts and the Politics of British Culture, 1760–1840 (Oxford, 2003; pbk 2005), proxime accessit for the RHS Whitfield Prize. He also has numerous articles and book chapters to his name and has edited two collections of essays.
From 2014 to 2017, Hoock edited the Journal of British Studies (CUP). He serves on multiple editorial boards and currently chairs the AHA's Forkosch Book Prize Committee. Hoock lectures widely to academic and broader audiences across North America and Europe and has served as a consultant for museums, galleries, and TV.
An elected Fellow of the Royal Historical Society, Hoock's numerous international fellowships include a Kluge Fellowship at the Library of Congress, a Visiting Scholarship at Corpus Christi College, Oxford, and a Senior Fellowship at the Institute for Advanced Study at the University of Konstanz. He has been a Visiting Professor at the University of Freiburg and is the recipient of the UK's Philip-Leverhulme-Prize for internationally recognized young researchers (2006).

For further information, see Hoock's personal website: holgerhoock.com.